Board of Trustees
Our Mission
On behalf of the people of the state of Washington, the five-member board of trustees will govern Highline College by providing strategic perspective and definitive leadership in determining the programs to be provided by the college and by specifying the guiding policies and principles the president will use in operating the college.
Board Members
Sharmila K. Swenson, Board Chair
Sharmila K. Swenson, of Des Moines, was appointed to the Highline Board of Trustees on October 1, 2019.
Swenson is assistant vice president of public affairs for Symetra Life Insurance Company, a national provider of employee benefits, annuities and life insurance. In that role, she oversees the community relations program, corporate giving, employee community engagement and public affairs at the local, state and federal levels.
Her prior experience includes work in the private, public and nonprofit arenas, most recently serving as manager of local government affairs and public policy for Puget Sound Energy, the largest energy provider in Washington. Other positions of note include relationship development officer for Treehouse, a Seattle-area education nonprofit; national political coordinator for the International Brotherhood of Teamsters; operations director for Governor Jay Inslee's 2012 transition team; and deputy chief of staff for the 1st Congressional District, with a focus on energy, education, transportation and economic development.
Swenson serves on the boards of Treehouse and the Seattle Metropolitan Chamber of Commerce.
A Seattle native, she is a proud graduate of Mt. Rainier High School in the Highline School District and holds a degree in political science from the University of Washington.
Joe Bowman, Vice Chair
Joe Bowman, of Federal Way, was appointed to the Highline Board of Trustees in October 2020.
Bowman has 20 years of pastoral experience and is the founding pastor of Integrity Life Church, also based in Federal Way. He has championed many initiatives, programs and revitalization projects for Federal Way residents and students within the Federal Way Public Schools district.
For five years, Bowman served as president of City Vision (now named Federal Way Community Connections), a City of Federal Way initiative aimed to deepen support of its residents by bringing together nearly 50 nonprofits. Bowman has also served on the Integrity Life Church board and the boards of Federal Way Community Gardens, Pastors for a Better Federal Way, and the "Chiefs Call," a citizens advisory board to Federal Way Police Chief Andy Hwang. Bowman also served in a supporting role in writing the equity policy for Federal Way Public Schools.
In addition to Bowman's civic and religious work, he is a family man who has been married for 23 years and has four children ranging in age from 7 to 13 years old. He's authored "The Promise Prematurely Delayed: A Couple's Infertility Journey" and enjoys the Seahawks, audiobooks, cooking, basketball, movies and bowling in his spare time.
Bowman earned his Masters degree in Theological Studies with an emphasis in Pastoral Leadership from Faith Evangelical Lutheran Seminary and his bachelor of science degree from City University in Business Administration.
Sili Savusa
Sili Savusa, of White Center, was appointed to the Highline Board of Trustees on June 17, 2013, and reappointed to a second term in June 2018.
Savusa has more than 20 years of experience in leadership and community service positions involving policy development, cross-cultural coalition building and community organizing for social justice issues. She is currently the executive director of the White Center Community Development Association, which promotes the development of White Center through leadership opportunities and community-led, neighborhood initiatives.
She also serves on the Governor's Commission on Closing the Achievement Gap, the Washington State Commission on Asian Pacific American Affairs committee and Community Center for Education Results steering committee. Previously, Savusa served on the Highline School Board until 2011 and has served as the Family Center Coordinator for Southwest Youth and Family Services. She is also the founder of the first Samoan/Pacific Islander Parent Teacher Student Association in the nation, which works to address education issues impacting Pacific Islander students and their families.
Savusa earned her bachelor's degree in social work from the University of Washington and her associate degree from Seattle Central Community College.
Travis Exstrom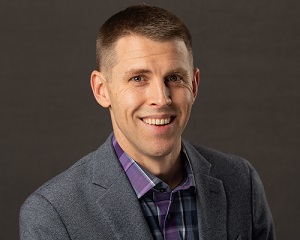 Travis Exstrom, of Burien, was appointed to the Highline Board of Trustees in November 2021.
Exstrom is an attorney within the Compliance & Ethics organization at Redmond-based Microsoft and past career at Seattle-based law firm Perkins Coie.
For eight years, Exstrom served as a trustee for the Highline Schools Foundation, a nonprofit that supports Highline Public Schools through private contributions. Although his time on the foundation's board ended in December 2020, Exstrom stays involved as emeritus trustee to the foundation. In addition to Exstrom's Highline Schools Foundation leadership, he was also the president of the Highline Premier Football Club for two years and has volunteered with the Housing Justice Project and the King County Neighborhood Legal Clinic in Kent.
Exstrom earned his Juris Doctor degree from the University of Washington School of Law and his bachelor's degree in philosophy from Whitman College.