Campus View Student Housing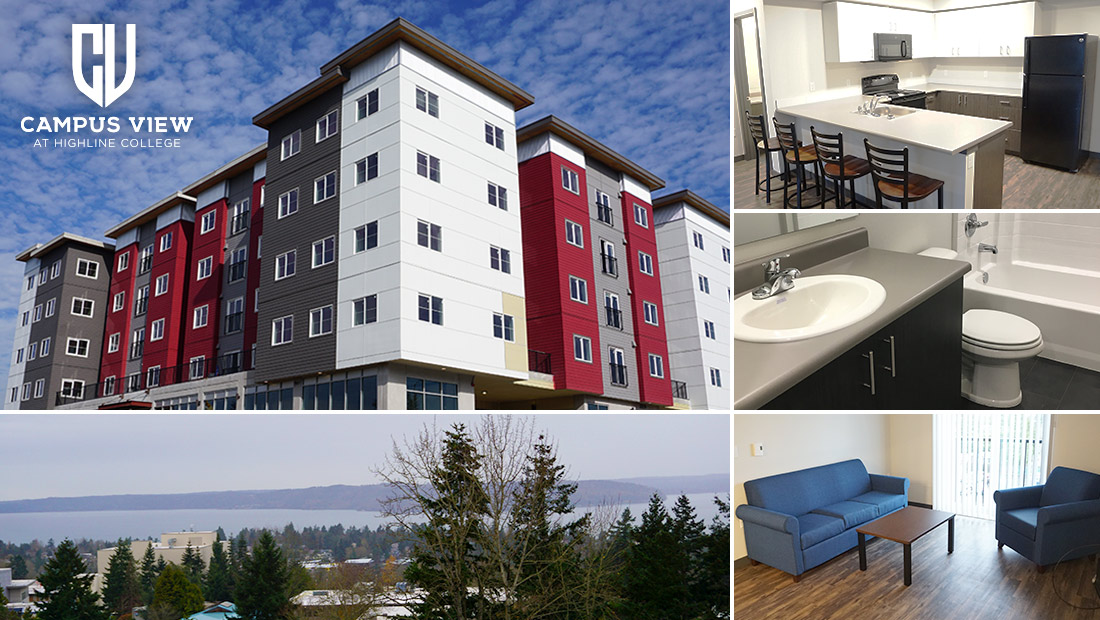 Live Where You Learn for Less
New, beautiful apartments are now available at Highline College. The 2- and 4-bedroom units — complete with furniture — are available only to students attending Highline College, CWU–Des Moines and Kaplan. A private company built Campus View, working with Highline College to include features attractive to students. Only 160 spaces are available, all at affordable quarterly rates.
Find Affordable Rates
Prices are for each student for the quarter. They include all utilities: water, sewer, garbage, electricity, apartment phone and Wi-Fi.
Enjoy Views, Convenience and More
Common area and laundry facilities on each level

All units included furniture

Large rooftop community room and patio with water and mountain views

Bus stops, restaurants and shopping close by
Take a Tour
Tours of Campus View are conducted every Tuesday at 3 p.m. Meet at the student lobby entrance, located at the south side of the building.
Contact Us
For more information about Campus View, please contact us at housing@highline.edu or (206) 592-3612.